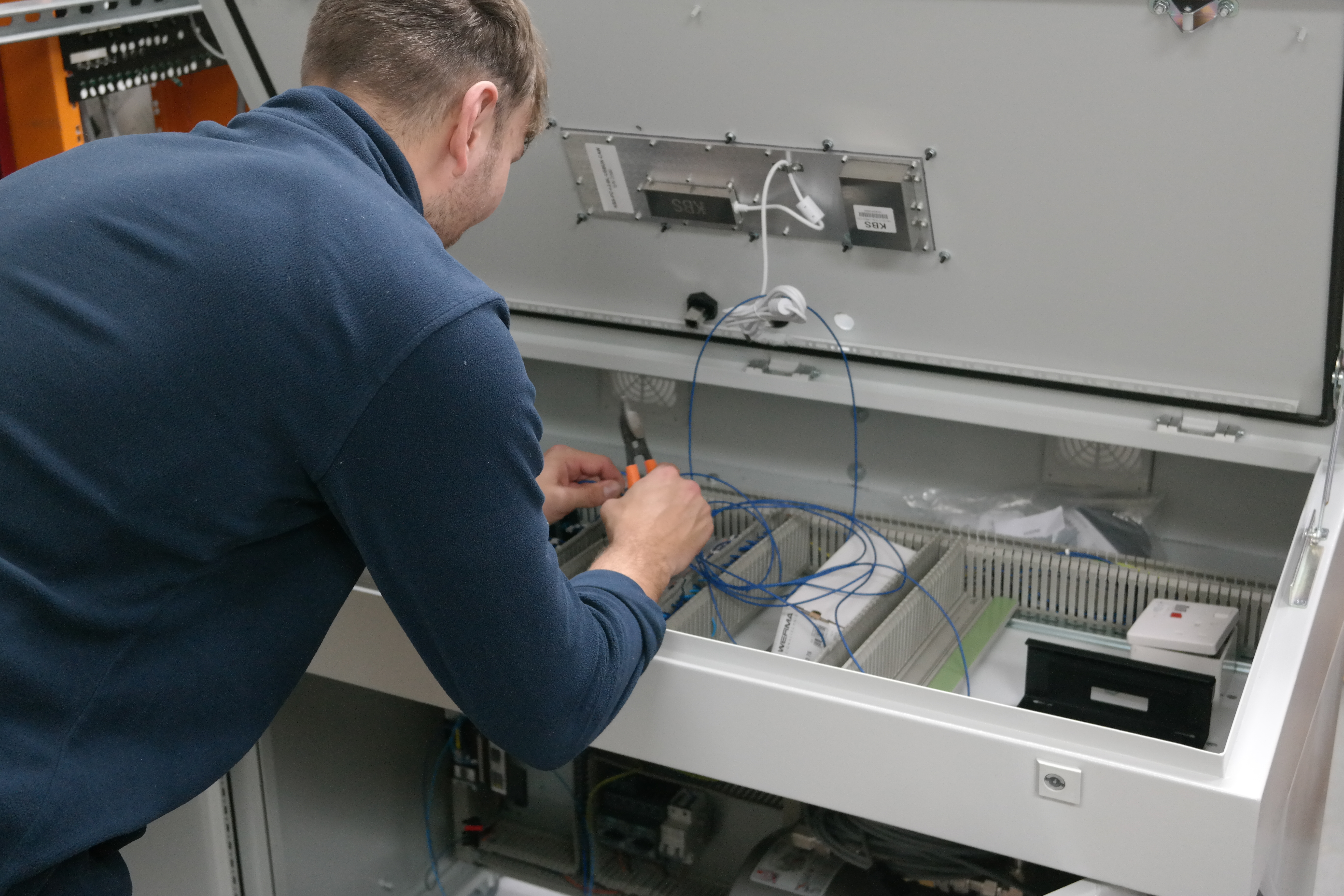 Automated plants are heavily reliant on their control systems to function reliably 24/7. Unscheduled downtime caused by equipment failures is the biggest cause of loss of production time. A weakness in your plant can also have a vast impact on your profitability, productivity and even safety!
KCS offer a health check site survey with an experienced automation / process control engineer who will highlight any potential failure points, concentrating on critical systems. They will also provide insight on any potential improvements that can be made which could create efficiencies in reduced energy usage, waste product or time.
If a breakdown occurs we work with your existing team to offer services including remote and onsite support, breakdown response and maintenance through to product replacement and major upgrades.
Verification
Utilising the ABB SRV500 verification tool our engineers are able to perform in-situ verifications on a wide range of ABB flowmeters comparing measured values against the original product footprint. 
Repairs
KCS can provide a comprehensive repair service for the ABB product range. Dependent upon the defect this can range from supplying a spare part through to a factory return. For many products there is a fixed price repair scheme. 
Factory
 Calibration
s
Using our alliance partner ABB facilities KCS can provide UKAS and DAKS calibrations for the ABB measurement and control product range. Additionally, certain third-party products can be accommodated as required.  
On-site Calibration
KCS can perform on-site calibrations for many of the ABB product range including recorder and controllers, pressure, temperature, and analytical products. 
Certain sized flowmeters can be wet calibrated using a portable flow rig, these include electromagnetic and Coriolis flowmeters.
Maintenance
Some of our customers require more than the calibration of a sensor and need to know that their plant is running smoothly and effectively and ensuring that routine maintenance is performed. KCS offer a variety of packages from a single day through to a full maintenance agreement. 
Please feel free to complete the form below if you would like to know more about this service!
What Are People Saying About Us
"A massive thank you for KC Controls for sorting our order and improving the delivery date by 2 weeks.
It is greatly appreciated. Please pass on my thanks to the people involved as it has really helped us out the earlier delivery."
Manufacturing Company
"Thank you very much for dealing with this request very quickly and efficiently and for personally delivering the 25mm filter that we required. Impressive service indeed!"
Biotechnical Company
"Just want to say a massive thank you for your help in getting the delivery date of the above order improved. Great work and much appreciated."
Manufacturing Company