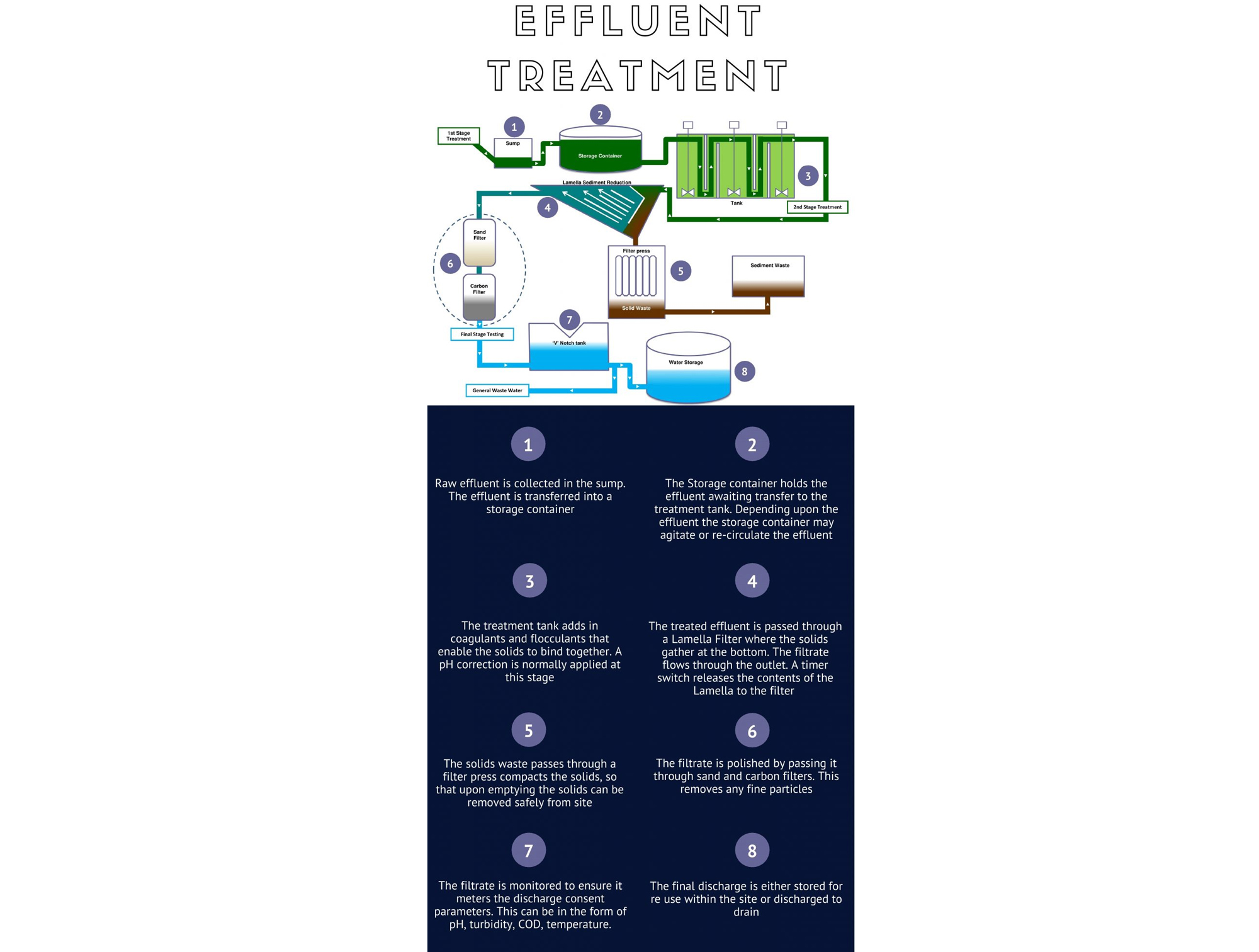 Industrial companies producing wastewater as part of its process will require a wastewater treatment system to ensure safety precautions and discharge regulations are met.
KCS install, commission and maintain industrial effluent treatment control systems across a variety of industries. The control systems include waste transfer, pre-treatment and consent monitoring. Ensuring the facility will avoid harming the environment, human health, and a facility's process or products (especially if the wastewater is being reused).
Wastewater treatment is a technique composed of many procedures and requires a perfectly coordinated process.
KCS offer a reliable solution by providing:
Condition assessment
Planning and realisation of treatment plants
Onsite technical support
Analysis and monitoring
Supply of all chemicals for the treatment process
Control system design and implementation
As distributor for the Aquatechnik waste and wastewater chemicals we can perform detailed analysis of the raw affluent and create a pilot plant to demonstrate the process and ensure that all factors are catered for.
Our standard effluent plant is typically controlled via a Siemens S7-1200 PLC and HMI and can be configured to provide audio / visual alarms through to notifications to your mobile phone.
Please feel free to complete the form below if you would like to know more about this service!
What Are People Saying About Us
"A massive thank you for KC Controls for sorting our order and improving the delivery date by 2 weeks.
It is greatly appreciated. Please pass on my thanks to the people involved as it has really helped us out the earlier delivery."
Manufacturing Company
"Thank you very much for dealing with this request very quickly and efficiently and for personally delivering the 25mm filter that we required. Impressive service indeed!"
Biotechnical Company
"Just want to say a massive thank you for your help in getting the delivery date of the above order improved. Great work and much appreciated."
Manufacturing Company