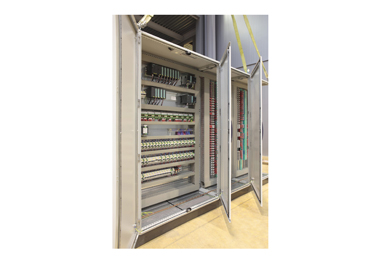 What we do
As an Industrial Control Systems integrator KC Controls Service LLP has many years of experience delivering solutions to numerous industries. From large complex process control systems to small bespoke analytical sampling systems we can assist in all stages of your project from design through to installation & commissioning.
Our engineers, in our fully equipped facility, build electrical and instrument control panels housing a range of products from videographic recorders to large integrated PLC systems. Systems are designed and fully tested in accordance with relevant international standards.
Our Partners
KC Service work extremely closely with our partners to ensure that our customer service remains at a high level. In many cases, our internal systems are connected directly to our partner's networks to gain timely access to current technical information, up to date pricing and manufacturing data.
This allows us to have all the information our customers require at our fingertips. In addition, with direct lines to our partners, management teams and support personnel we ensure that an order placed with KCS is technically correct and delivered on time.
KC Service provide provide a full solution for our customers application, from control panel build through to variable speed drive integration and supply of process control instrumentation. We ensure our customers plant perform as efficiently as possible whilst being easy to operate and maintain. Here are some of the success stories we've helped to create.
Join Our Team
KCS is a fast-growing business, packed with opportunities and rewarding experiences for every member. We're always looking for talented individuals to join our team.
We are passionate about what we do and about providing the right environment for all of our team to succeed together. We strive to exceed the expectations of both our people and our clients.
What Are People Saying About Us
"A massive thank you for KC Controls for sorting our order and improving the delivery date by 2 weeks.
It is greatly appreciated. Please pass on my thanks to the people involved as it has really helped us out the earlier delivery."
Manufacturing Company
"Thank you very much for dealing with this request very quickly and efficiently and for personally delivering the 25mm filter that we required. Impressive service indeed!"
Biotechnical Company
"Just want to say a massive thank you for your help in getting the delivery date of the above order improved. Great work and much appreciated."
Manufacturing Company